Join Us at our Next Standup Comedy Show
venue
The Warehouse Restaurant
in Marina del Rey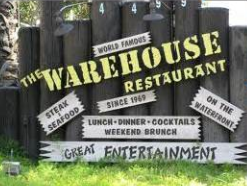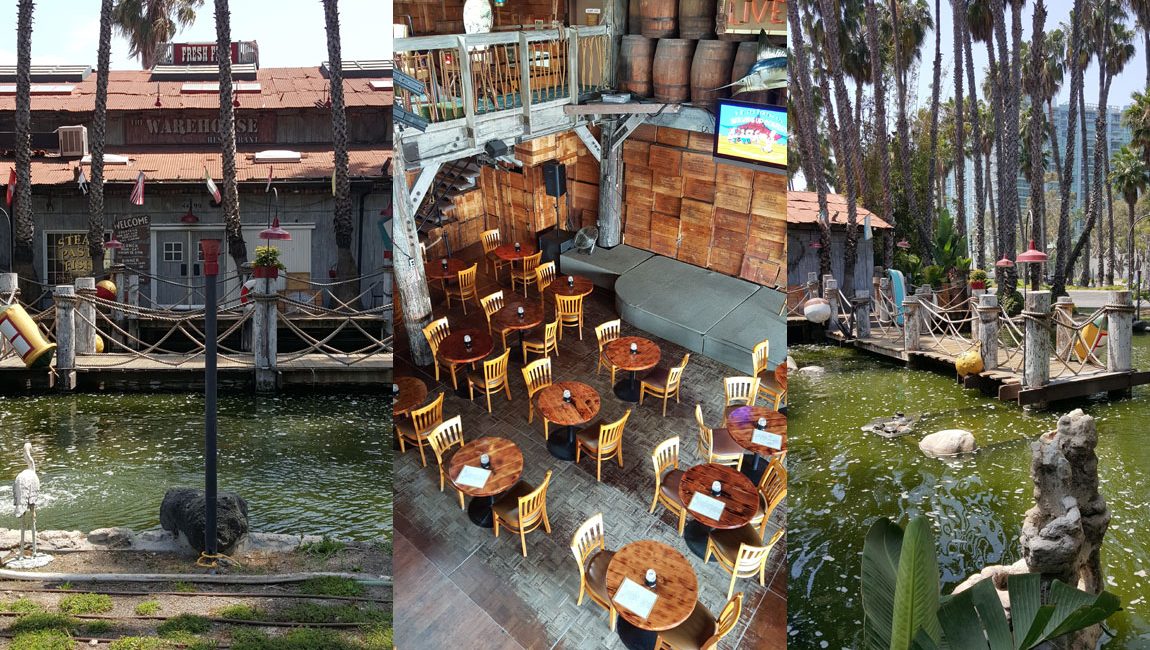 Serving Up Comedy
The purpose of Serving Up Comedy is chiefly to provide a standup comedy venue in the Westside of L.A., featuring a new lineup each month, followed by open mic. Laughter is essential. It is healthy. Laughter asks you to lower your inhibitions and invite the person on stage into your life and you make a connection. There is a degree of intimacy. You have shared something personal. You have laughed with those around you, feeling that communal sense, where we're all in this together. We're on board for the laughs.
On that very note -- we're all in this together -- I hope to motivate the audience, whose spirits have been lifted by laughter, to want to lift the spirits of others by contributing, even just a little, to the specific cause featured that month: providing for veterans, clothing the homeless, feeding the hungry, rescuing animals, and more.
I don't want people in the audience to feel they have to contribute. I want people to come week after week and enjoy a comedy show -- free of admission, no two-item minimum – whether they are having a bad day and need a laugh or they're having a great day and want to keep the momentum going, just come and have a good time. And on your own, if you choose, for whatever personal reason you have, to drop a little in the "Suggested Donation Only" jar, you do so with our genuine gratitude and the knowledge that all contributions go directly to the cause and nothing else and you are a part of that. After all, we're all in this together.
Venue at The Warehouse
The main show starts at 7pm, so come early and get those last-minute Happy Hour drink and appetizer orders in before enjoying some dinner, which is served in the lounge as well. The show opens with an emcee, and a lineup of 3 comedians, followed by a featured performer and then a headliner to close the show. Headliners have been featured all over L.A. and the nation and have been seen on shows like Late Night, The Tonight Show, Conan, BET, Kimmel, Ferguson, Comics Unleashed, Last Comic Standing and more.
The show ends around 8:40 and is immediately followed by open mic, inviting the audience to come on stage and do up to 5 minutes. Whether it's your first time or you've been tinkering with comedy for a little bit, we want to see you! Open mic lasts for up to an hour. You are certainly encouraged to stay for the extra laughs, as The Warehouse stays open till 10pm.

Comedy at The Warehouse
L.G. Ross has been producing weekly comedy shows at The Warehouse since November of 2009. Before, the venue was known as Comics on the Spot and started on Tuesdays at 8pm before moving to Mondays about 3 years later.
Since its inception, the venue underwent slight changes, adding open mic at 7pm and moving the main show to 7:45. It remained on Mondays till the summer of 2016, when Comics on the Spot was dissolved and Serving Up Comedy succeeded that venue, debuting Thursday, July 14th. After a long hiatus due to Covid, Serving Up Comedy has moved back to Tuesdays, having shows every 2nd Tuesday of each month.
The main show now takes place at 7pm, followed by open mic. A featured charity is highlighted every month, and while the show is free with no two-item minimum, if you feel so inclined, having had a great time at our comedy show, we have a donation box. But only if you feel the want. Otherwise, The Warehouse and Serving Up Comedy want to keep you entertained and sated.
Laughter matters. Come share some with us.
Open Mic at The Warehouse
Open mic at The Warehouse begins right after the main show ends, around 8:40pm. Signup begins at 6:15pm when L.G. shows up with the signup sheet. It's first-come-first-choice, and we take as many as 10 comedians.
Talent gets 5 minutes stage time, the light at 4. You must be relatively clean. This is a family restaurant. Certainly, do not drop the F bomb. To do so may mean being barred from all future open mics and bookings of main show.
All people are encouraged to sign up, whether you're a novice comedian or doing standup for the first time. If you have something funny to say, we want to hear it! Come share some laughs. That's one thing the world can't get enough of.
"Not only does L.G. Ross run one of the best rooms in the west side, but he runs one of the best comedy venues in Los Angeles, and is one of the best comedians working anywhere."
Barry Weisenberg, winner 2006 Las Vegas Comedy Festival
"My husband and I used to be regulars at The Warehouse, watching comedy each week, and we will be back once our schedule permits.  L.G. books the funniest comedians I've seen in L.A., and we always leave, having had a great time."
Beverly and Jim Jones
"L.G. Ross has a great comedy venue at The Warehouse where comics are warmly and enthusiastically welcomed.  I enjoy going there, eating good food, and going to the open mike to try out new material.  I also love hearing other comics, L.G.'s smile and support and the crowd's laughter."
Fran Friday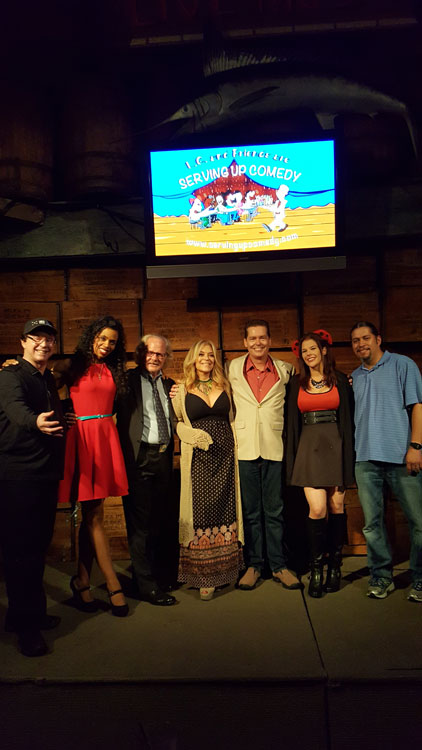 PHOTO GALLERY
Definitely having a great time performing for our audience... evening after evening!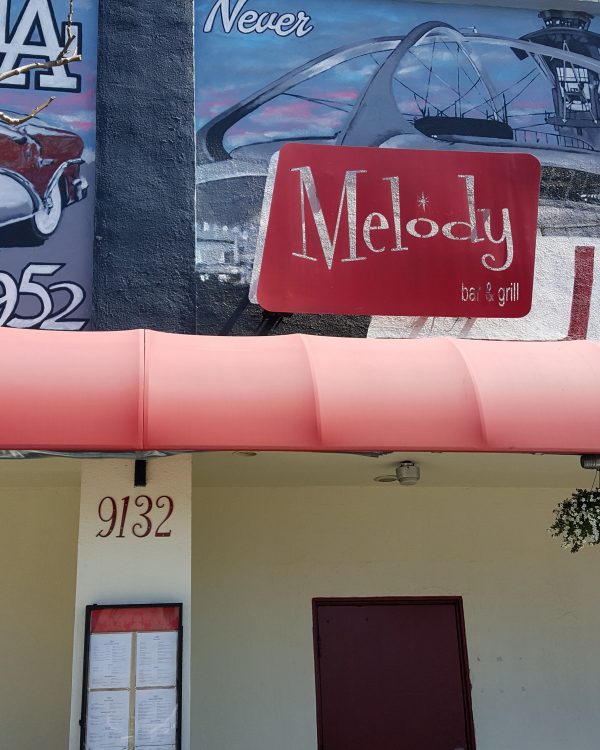 OPEN MIC / WORKSHOP AT MELODY BAR & GRILL
Beginning Saturday, April 7th, 2018, L.G. Ross and Kelly Love will be hosting an open mic/workshop at Melody Bar & Grill (MBar) at 9132 S. Sepulveda Blvd., L.A.
Signup is 1:45pm, start time is 2 to 5pm or until last signup goes up. (Sometimes we are done as early as 3pm.) Lineup is first come first choice. Free parking in back.
No admission fee, but consider supporting the room with a purchase, so, bring your thirst and appetite. MBar has lunch specials till 2pm -- so place those food orders in good time -- and drink specials till 4pm. More can be learned at their website www.melodylax.com or call 310-670-1994.
Talent gets 5 to 7 (sometimes 8) minutes on stage and up to 3 more in feedback, the light at 1 minute. No language restrictions unless children are present.
Also, on the 2nd and 4th Saturday of each month, L.G. will be holding auditions at the workshop for comedians interested in performing at our booked show at The Warehouse Lounge. Auditions are ten minutes, no use of notes. We want to see the very act you would do if we booked you.
Whether you're new to standup or a veteran of comedy, if you have new material and want to test the waters, we are a supportive and positive room and want you to share the laughs with us.
HAVE A QUESTION, CONTACT US TODAY!
Will get back to you 😉