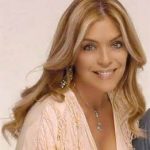 Lydia Cornell
Award-winning actress, mom, comedy writer, public figure, teen mentor, inventor, synesthete, author, public speaker, comedienne, talk show host, and best known as the star of ABC's hit series "Too Close For Comfort" as Ted Knight's younger daughter, the virginal blonde cheerleader Sara Rush. An international celebrity, with fans all over the world, Lydia's TV shows and films are in 27 countries. Recent credits include: HBO's Curb Your Enthusiasm; Cats Dancing on Jupiter; Me, Miami and Nancy with Robert Downey Jr.; Variety's Power of Comedy live stream host; The Kelsey Grammer-Bill Zucker Comedy Hour; Lydia Live & Friends.
AFI Best Actress Nominee, People's Choice Award winner, Director, Producer, women and children's advocate, teen mentor, inspirational public speaker. She has appeared on over 250 shows, episodes and movies worldwide.
You can watch her every night nationwide on Tribune's new comedy channel Antenna TV.
  Howard Flaer
Howard is a Los Angeles-based, struggling comedian whose main struggle is to be even a little funny. With jokes like, "Many comedians boast that they are paid big money to do comedy. I often get paid not to do comedy." He is a master at lowering audience expectations before delivering a zinger that usually involves performing comedy at funerals.
You might have seen Howard at well-known comedy clubs, including The Improv, Laugh Factory and Comedy Store. Yes, he was there, never on stage, but they did allow him to be an audience member!
Howard grew up in Miami, Florida, where he could have been a plumber. Instead, Howard chose to move to Hollywood where he ended up encountering more crap than any Miami plumber.
Howard's day and night job is as a struggling freelance TV and Film Editor whose main struggle is to entertain director's and producer's while misdirecting them away from their bad projects. Comedy helps and has led to editing work on such high caliber films as "Layover" with David Hasselhoff.
Howard has been involved with the September 21st World Peace Day for the past 14 years. He has joined together over 50 large global comedy clubs each year to help bring awareness to and celebrate Peace Day (see www.thinkPEACE.net).
For fun, Howard has completed a soon-to-be-released short documentary entitled "Earth Needs More Comedians."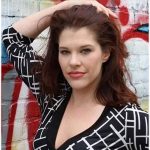 Gail Gramlich
Gail Gramlich is a comic, actor, singer, network marketer, bartender, voice-over artist and she is the boss. She has performed all over Los Angeles and has been seen regularly at the Comedy Store, mostly in the late night rock comedy show, "Barris Kennedy Overdrive".
Gail's style is silly, sarcastic flirty and bitchy all rolled into one depending on her mood and the crowd. She writes truly original material keeping the audience laughing and engaged. Her energetic style and physicality draws in any audience. Even though she is unique and hilarious on stage…she feels she is funniest behind the bar at the Lost and Found where she has been working for over four years.
Being that she feels funniest at the bar, she is creating a show about The Lost and Found with Universal Studios. The show will basically teach people how to act right in neighborhood bars. Gail got punched in the face by a thug idiot back in September and that is where the show will start. True story.
Gail graduated from Temple University in Philadelphia with a BA degree in Communications and Theater. That made her parents happy. Now she is working to make herself happy. In 2005 she made her comic debut on stage and has never left. She has run many successful comedy shows over the years such as Tempest in Hollywood, The Liquid Zoo, The G N R show at Lucky Strike Bowling alley (yes she ran a show at a bowling alley), and Byblos in West Los Angeles. She emcees Comics on the Spot's stand up comedy show regularly in Marina Del Rey and she also produced a pilot for funny up and coming comics called "Backyard Comedy".
Her main focus these days will be her voice-over work, her "Lost and Found" show with Universal Studios and standup comedy. Gail never got into Twitter because she had issues with the site and does not have patience to figure it out. You can see when she is performing by going on trusty Facebook at www.facebook.com/gail.gramlich.5.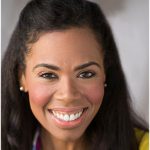 Deanna Jernigan
Deanna Jernigan is a writer, actor, stand-up comedian and host with a splash of singer-dancer thrown in for good measure.
She studied improv at The Groundlings and Monkey Butler, co-wrote and starred in several original musicals, and recently directed her first musical spoof about a group of friends in a battle of the bulge. She has studied commercial acting with Jill Alexander, and performed comedy at The Warehouse, Eastville Comedy Club, and The Ice House.
A native of Inglewood, California, she holds a B.F.A. in Theater from Pace University in New York City. Hobbies and skills include karaoke, baking, indoor trampoline and extreme online dating. She currently resides in Culver City, and is proud to have been a part of L.G. Ross's troupe since 2013 and now a part of Serving Up Comedy.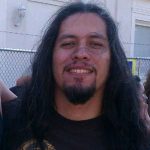 Jaime Lopez
Jaime Lopez is a San Francisco-Bay Area native. He has been practicing comedy for years and hopes to get it right someday. Performing for LA audiences the last four years, he has met a lot of wonderful folks and made a few of them laugh.
Jaime trained at UCB Theatre Los Angeles and in the mean open mics of LA. Always honest, always outspoken, and always ready to make people laugh (and to laugh himself), you can see him wherever there's a mic and a few folks looking to smile.
He lives and performs in Los Angeles with endless support from his lovely wife, Constance.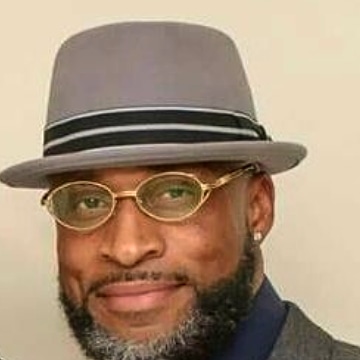 Kelly Love
A native of Los Angeles, CA, Kelly Love has been immersed in comedy since childhood, listening to the albums and routines from such greats as Richard Pryor (with mom's permission), Bob Hope, Bill Cosby and Milton Berle.  It was as early as the sixth grade that Kelly knew he wanted to be involved in standup.
Always the avid performer, Kelly has canvassed the comedy scene in L.A., performing at such venues as World Famous Comedy Store, Flappers and Garrett Morris's Downtown Blues and Comedy, as well as notable venues outside of L.A. like Ventura Comedy Club, in addition to booking corporate gigs and school events.
When asked "why standup comedy", Kelly's response is the same every time:  Because church isn't for everybody.
Ultimately, Kelly envisions himself being a national and international talent, and one more step to achieving that goal is to not just continue to perform on the – though he never misses an opportunity to do so – it's also important to know the business behind the stage.  "Standup is still a business, even though it's about entertaining, and knowing how this machine works, all of its intricacies, makes for a better comedian."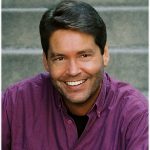 L.G. Ross
L.G. moved to Los Angeles in 2002 to pursue "the acting thing," having had a successful run as a performer in numerous murder-mystery and musical dinner shows, as well as Summer Repertory Theatre in Santa Rosa, CA. He is the author of the play Pass the Aspirin, which he directed and starred in at a local dinner theatre. He made his film debut in Rob Schneider's The Animal in 2001, as well as appearing in Nash Bridges and numerous commercials.
A couple of months living in L.A. and L.G. was bitten by the comedy bug, taking a comedy class and debuting his standup at the world famous The Improv in Hollywood, CA, in 2002. He has never stopped doing standup since, though he still acts and writes.
In January, 2009, L.G. launched a standup comedy workshop in Culver City, and continues to run it to this day, allowing comedians to practice new jokes or improve existing material. That same year in November, he co-launched a comedy venue, Comics on the Spot, which included both open mic as well as a booked show at the landmark The Warehouse Restaurant. That continued till L.G. decided to end the venue and start a new one, giving it a new purpose, assisted by a handful of terrific people. He thanks those people and hopes Serving Up Comedy will bring money and attention to causes worthy of your support.
L.G. is currently working on his next book. He resides in Marin del Rey, CA.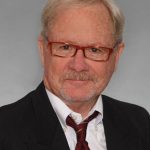 Bob Rufer
Bob Rufer was born in Germany to American parents from Los Angeles. Bob's first performance on a comedy stage was at the Laugh Factory in Los Angeles in 2008. He's now a veteran of the Hollywood Improv, the Comedy Store, the Ha Ha Café, Flappers Comedy Club and many more.
He has done a stand up act, emceed shows, hosted shows, been interviewed on radio, starred in a short film, written for other comedians and has coached as a joke doctor.
Bob spent 32 years in the cigar business as a store manager, a manufacturer's rep and now as a national sales trainer. Now he's aiming to follow in the footsteps of comedy legends like Groucho, George Burns and Ron White. He lives in Los Angeles.